COVID 19 – Safety Measures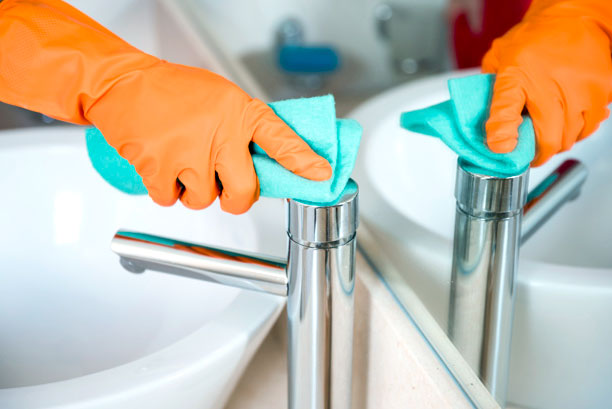 Why to receive a tantric massage after the pandemic?
Currently, we are experiencing a time of crisis where millions of people are forced to house arrest. Therefore, many pleasures that once filled their lives have been limited, or simply completely forgotten.
Many people live thinking about what they will do tomorrow when the quarantine ends. There are many options, but what better than indulging in a whim, a tantric massage session that relieves the accumulation of stress?
A tantric massage after the coronavirus is an ideal and recommended way to get back in touch with forgotten pleasures and, at the same time, treat yourself in compensation for the hard days that have been lived. A wonderful session that takes you to another world, where only pleasure and comfort predominate.
After all, the mixture of a professional massage together with the sensual component that accompanies it makes it the best escape leak for tension.
It is the ideal time to value expanding your knowledge and trying new experiences, we are in a moment of attention to open our minds, leave prejudices, taboos and suspicions aside to be able to live life more and find ourselves with ourselves, knowing our body and our mind better. Dare to try it to be able to comment on what you know, from the coherence of the experience!
Benefits of receiving a tantric massage after the COVID19 crisis
Some of the multiple benefits of a tantric massage after the pandemic are:
• Relieve stress: clearly, the times of seclusion and quarantine have been hard, for many people, full of uncertainty and fear, therefore, there is nothing better than a good erotic massage to relax tensions and enjoy a relaxing atmosphere of peace and harmony.
• Remembering the pleasures: many people have been forced to follow a monotonous routine where the days were repeated one after another without significant differences. This is an ideal option to remember everything you did before the pandemic and regain hope for life.
• Reconnect with yourself and your own sexuality: Another problem in quarantine is that fear, stress and tension may have made you feel disconnected from your own sexuality and lower your libido… So a tantric massage can turn on again the flame of passion, eroticism and sensuality in you and make you enjoy these kinds of encounters again.
Eden Massage Bergen Covid-19 Coronavirus Massage Policy
Please read on to understand the Eden Tantric Massage covid19 coronavirus Policy. Importantly, in response to the current Covid-19 outbreak, Eden Massage Bergen has taken some definite steps. Kindly read the following Policy carefully. It outlines how we handle exposure and steps we are taking to ensure hygiene and containment of Covid-19.
What We Are Doing at Eden Massage Bergen
We have always been proud of the exceptional level of hygiene our team provides at all times. We've taken every precaution to reinforce these protocols in line with the latest World Health Organisation guidelines.
The cleanliness of our location is of utmost importance to our team. Our regular clients know this very well and always appreciate this.
The following hygiene protocols take place: we wipe down all items used in the massage area with antibacterial spray or wipes after each massage takes place. This includes door handles, light switches, oil bottles as well as any other items used in the Eden Massage center. We clean our bathrooms with bleach products and antibacterial spray/wipes for each guest.
Finally, at the end of each massage all towels and linens are being properly washed on high temperature.
Our Team
Similarly, our therapists also practice impeccable standards of personal hygiene at all times. Some of the protocols include, but are not limited to: showering before and after each session. This has always been mandatory and all our staff will continue to practice this.
Hair be kept clean and tied up for the duration of each session. Again, nails are to be kept clean and short.
Then, if any are exhibiting any flu-like or cold symptoms they must immediately sign off and until such symptoms are completely subsided for 48 hours.
What We Ask From You
Before confirming your appointment, the communications team will ask if you have travelled to or from any international locations within the last 14 days. And, if you have travelled to or from a high-risk area within this period, we will not make an appointment with you. This is only until you have safely exited the recommended quarantine period.
Please wash your hands thoroughly upon arrival with the antibacterial hand soap provided and warm water. Also, showering before your session is now mandatory. Particularly, showering under warm water.
You are also very welcome to have your post-session shower which remains optional. Additionally, you must cancel any advanced appointment with us if you experience any flu-like symptoms. This applies even at a mild stage.
And, we request that you do not make appointments until all of the symptoms have passed for over 48 hours.
In conclusion, we will continue to monitor the situation closely and carefully to make sure we are taking all precautions to protect our guests and staff members alike. We would like to take this opportunity to thank you for your ever valued custom and for reading this policy. Together we can practice safe hygiene, remaining connected, responsible & healthy.