Tantric Massage for Men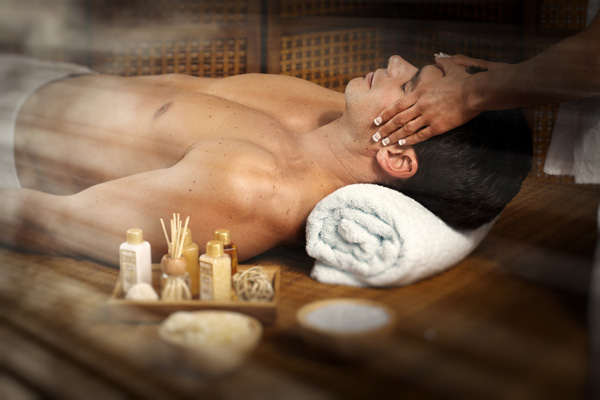 Tantric Massage for men is an erotic, healing and transforming art for explorers of pleasure, touch and intimacy. It is also a conservatory of knowledge for those who want to enrich their lives, and a refuge for the weary.
Eden Centre has been designed keeping in mind the needs, requirements, circumstances and busy life of the modern man.
To visit our salon will help you to explore the sexual energy and erotic emotion harmoniously, freely and meaningfully, without judgment, expectations or obligations.
After making your booking, you will be directed to our Eden Tantric Massage Centre, where we are happy to welcome you as often as you like. The visit starts with a short chat to give you the opportunity to discuss any particular inhibitions or problems you are seeking to address.
While the Erotic Massage is special and very effective, it is a means to an end. That is why it works best to bring you to the desired result if you let us know what your expectations are, what appeals to you when making this appointment, and if you are facing any particular health or sexual issues.
We hold your privacy and your comfort in the highest regard and the only reason why we ask this information is to tune in the Tantric Massage to your specific needs and goals.
The ambience is designed to help you relax and to enhance your experience with beautiful music, mood lighting and aromatherapy.
Expectations from Tantra Erotic Massage for Men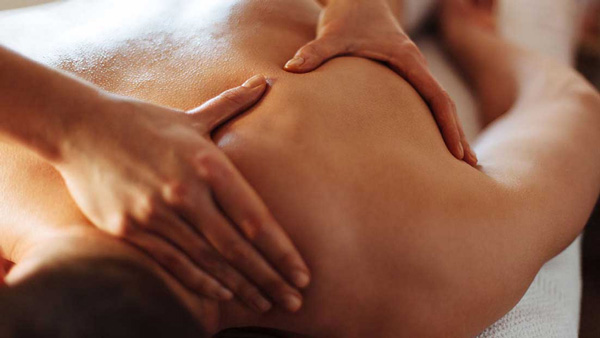 A Tantric Massage for Men session commences with stillness between the therapist and you, often with the therapist's hands gently resting on your back. The massaging can be deep and slow, sometimes with moments of stillness, or energetic and vibrant; the rhythmic strokes kept continuous and flowing, and attention on deep connection and presence.
While having the Erotic Massage in Eden Centre, the therapist is completely focused on you, your posture, muscle tension, breathing and energy flow. In this way your therapist will know which of the five stages of the Tantric Massage you are at, and at the right moments she will direct you in your breathing, relaxation, or awareness in order to benefit the most from this beautiful experience.
A great part of the Tantric Massage for Men has to do with your sexual energy. In most cases, people have a limited knowledge of their sexual energy. As long as everything works, they are satisfied.
But if we never work at knowing and improving our sexual energy, awareness and control, any less than ideal situation that we can't resolve harmoniously can trigger unhappiness, lack of fulfillment, sadness or powerlessness that changes for worse the way we see our self.
So, while you receive the massage you are only asked to surrender and be present in your body. Your therapist may draw your attention at one moment or another to slowing your breathing or relaxing your muscles if you have tensed them unconsciously.
Awareness of breathing will offer you a considerable control of ejaculation and is a powerful Tantric tool in mastering your sexual energy.
If in the initial conversation before your massage session, you would be interested in learning more about your sexual energy and controlling it, our therapist may point out at some moments key elements of how she awakens and directs your sexual energy that can make your personal intimate life a delicious adventure.
But the most important thing during the Erotic Massage for men  is to just relax, close your eyes, and be present in your body. The therapist will blend at all times the relaxing massage, the creative and sensual body to body massage and the Tantric techniques she masters, to awaken and activate your sexual energy and to channel it harmoniously through your entire body.
The euphoric feeling that starts to envelop you comes from the sensitizing of your skin and the energizing of your body, which turns into a huge erogenous area. The therapist relies on empathy, caring touch and the building trust to bring you to a profound state of relaxation, sensual arousal, loving emotion and effortless mindfulness.
At this point in your Tantric Massage  you are free to experience the sexual energy as you have never felt it before, blissful, profound, enveloping yet manageable. Depending on your willingness to surrender in the moment while remaining aware, the intensity may vary going up all the way to a full body Tantric orgasm.
The minimum session recommended for your Tantric Massage for Men is 90 minutes to gain the full effect of the massage in a much deeper and more powerful experience.
What not to expect from your  massage session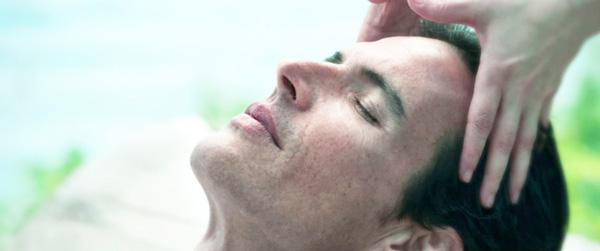 Every Tantric Massage session is a complex art, and should not be confused at any moment with sexual services. No sexual services or sexual intercourse of any kind takes place during your visit to our massage centre.
Our Erotic Massage for Men is done in accordance with genuine Tantra. Therefore, orgasm with ejaculation is not pursued or triggered during the visit. The special way in which your sexual energy is awakened and uplifted works to diffuse it throughout your entire body in a pleasant way and does not leave you feeling any kind of discomfort or pressure in your genital area or feeling sexual frustration.
The full body massage means the massage of the entire body, pelvic and inguinal area included. Lingam massage can be part of the full body experience. However this option is not available for sessions other than the 2 hours Natural Tantra Massage.
The reason for this is that men are naturally focused almost exclusively in the genital area during erotic encounters and this is the main factor for the inability to experience Tantric orgasm without ejaculation.
During our 2 hours Natural Tantra Massage, by sensitizing the entire body, by raising the natural awareness of your entire being and diffusing the sexual energy in a pleasant way throughout your body, the door is opened to experiencing male multiple orgasm and the legendary Tantric orgasm without ejaculation.
Eden Massage Centre does not employ the services of escorts or any type of sex worker. The persons performing all the massages are certified therapists in several types of massage and have considerable experience in Tantra Coaching. Therefore, we are asking you respectfully to treat them accordingly, and just as they show great care and delicacy towards your personal boundaries, please return the courtesy and respect their boundaries. Thank you.