Eden Natural Tantra Massage
Eden Tantra Massage is your personal, exclusive oasis in Bergen.
At Eden Tantra Massage Bergen, you can quench your thirst from our well of profound relaxation, warm intimacy, deep sensuality and appetite for joy and life.
As a woman, a man, in a couple with your significant other, or even with your friends, you are always welcome at Eden Tantra Massage Bergen.
Eden Natural Tantra Massage
Today Eden Tantra Massage Bergen brings to you the fascinating proposition of nudity, as a sacred expression of your (and our) most profound self, of absolute freedom and the adventure of sensual exploration, in our new Eden Natural Tantra Massage.
Eden Natural Tantra Massage – all natural, all the way
Why nudity? Why is it so powerful to all of us? So compelling? So tempting? So taboo? Why the need for Eden Natural Tantra Massage?
It is simple. Nudity is our most natural state. We relax profoundly when we are naked and feel comfortable. It is exhilarating and freeing. We feel a subconscious attraction for nudity.
At the same time, it makes us feel vulnerable, exposing ourselves as we are, without concealing anything. How many times have we felt at least bit nervous or apprehensive about being naked in front of someone else for the first time? Or for the hundredth time? Wondering whether we are seen as too thin or too large, too young or too old, or whether this or that body part is too big or too small.
Nudity is also a social and religious taboo, not only a vulnerability, so all this limits our choices of enjoying this simple freedom as often as we need, or as we would like, stress-free.
Eden Natural Tantra Massage is a taboo to enjoy without adverse effects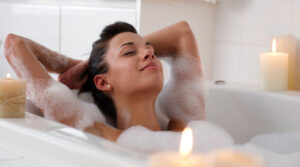 Eden Tantra Massage gives you the opportunity to indulge in this freedom in absolute privacy, complete acceptance and intimacy.
The profound desire and need for nudity and feeling natural, coupled with the restraint of it being a taboo, creates a tension inside your body and being, which, when released through an affectionate, harmonious fulfillment of your desire, creates great exhilaration and euphoria.
Eden Natural Tantra Massage creates the most intimate, sensual and supportive ambient for you to experience the joy of nudity and eroticism.
Eden Natural Tantra Massage – the beauty of nudity
Art is and always has been the first to approach, climb and conquer the strongest taboos. It's tool and siege-engine is beauty. By revealing the beauty hidden behind a taboo it opens the hearts and minds of people to the power of that taboo.
Since time before memory, art is fascinated by nudity to a great extent, because it is an exceptional symbol. It has in turns symbolized creation, fertility, the revelation of mystery, innocence, purity, the ephemeral human nature, freedom and power.
You will discover the beauty of these symbols and many others with Eden Natural Tantra Massage, the art of nude massage.
Eden Natural Tantra Massage – natural roots for modern life
Recently, the state of nudity and its normalcy is being reclaimed in the western world by the French movement of Naturism. More and more naturist spas, naturist beaches, naturist parks and even naturist resorts are emerging to meet the profound need for nudity, for feeling free and natural in the complex lives of modern people.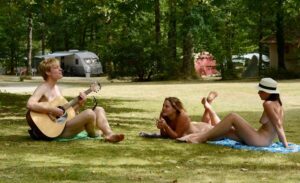 Eden Natural Tantra Massage recognizes and subscribes to the same principles, with the added secret ingredient of refined eroticism, always only between consenting adults.
Eden Natural Tantra Massage has the benefit of genuine Tantra to inform and nourish the natural need for nudity and openness. Tantra has had since its beginnings a sacred approach to sexuality and eroticism that you will find in Eden Natural Tantra Massage.
This makes every session of Eden Natural Tantra Massage unique.
Eden Natural Tantra Massage – the gift of nudity, offered and received in return.
As many of you already know, we treat all our guests with affection, constant attention and perfect respect for your boundaries. Eden Natural Tantra Massage is a new opportunity for our guests to experience exquisite moments of sensuality, eroticism, relaxation and acceptance with the added gift of nudity offered in perfect reciprocity.
Eden Natural Tantra Massage is not a screen for unnamed sexual services, so we kindly ask all our guests to treat all our therapists with the same courtesy they are offered and to respect them as what they truly are: masters of the art of massage.
Experience Eden Natural Tantra Massage body to body and heart to heart.
We invite you to Eden Natural Tantra Massage. Celebrate sensuality, beauty, nudity and feeling free and natural with us.
Ask for Eden Natural Tantra Massage and receive the gift of surrender and complete intimacy.